Manufacturing Operative
We are looking for a manufacturing operative to join our production team in a busy Industrial Cable Manufacturing factory.
Hours
In line with our expansion plans to increase capacity, we need enthusiastic team workers to operate equipment in flexible shift patterns. Our factory is responsive to client deadlines, so flexibility would be an asset. Hours to be confirmed.
Experience
Experience in the cable industry preferred but willing to train the right candidate.
Tasks
The applicant may be experienced in, or be prepared to learn all aspects of cable manufacturing including…
Laying Up
Armouring
Extruding
Braiding
Salary
Details on application.
Sales Administrator
We are looking for a proactive sales representative that is able to build on existing customer relationships and locate new sales opportunities.
The Sales Administrator will work predominantly from our main offices in Leigh but may be entrusted with representing the company off site around the UK.
The applicant will benefit from a confident and achieving attitude and be able to work well within a team or independently.
Hours
Office hours will apply with a reasonable expectation of flexibility. Hours to be confirmed.
Experience
The applicant should be experienced in Sage Accounting Software and ideally have Cable Industry knowledge, or at least sales experience with large volume/high value accounts.
The applicant should have good basic computer skills including Microsoft Office experience.
The applicant should have good communication skills, a buoyant personality and present themselves well.
A knowledge of ISO Quality requirements would be beneficial.
Tasks
The applicant will handle general sales duties as well as assisting the Sales Director with new sales strategies and customer relationship building.
Confidently handling large value quotations
Customer relationship building
Visiting clients for presentations or hospitality Events
Implementing new sales strategies
General customer account management
General sales environment duties
Elements of Market Research
Lead Generation
Salary
Details on application.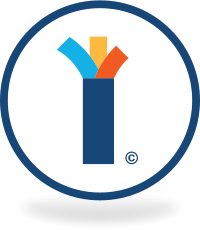 We are family...
Leigh Cables couldn't exist without our vibrant and hardworking teams. Together we face the challenges our diverse and fast paced sector presents, sharing our wins as a team. We are a unique and expanding company, looking for dedicated and enthusiastic people to join us on our journey.
Maybe you or someone you know has that special spark we are looking for? If so, we look forward to hearing from you soon…
Over 200 man-years of experience
Half a million metres of wire processed a month
More than 25 insulation & sheathing compounds
Leigh Cables
Unit 5 Brook Mill
High Street
Leigh
United Kingdom
WN7 2AD
Registered Company Number 10005016
VAT Registration Number GB 233 906 413
Copyright © 2017 Leigh Cables. All rights reserved.
Certain elements may be copyrighted to and/or may be the trademarks of their respective owners.
Errors & Omissions Excepted.

Leigh Cables has been certified by BSI to ISO 9001 Standard under certificate number FS 655650.